And there we go. The second cookie recipe for this winter.
This one is a tradition in my best friend tines' family. And in all the years we shared an apartment, there were always a lot of these delicious sweet-sour cookies around at christmas. So I missed them since then, and last year I got the recipe, which I share with you right now!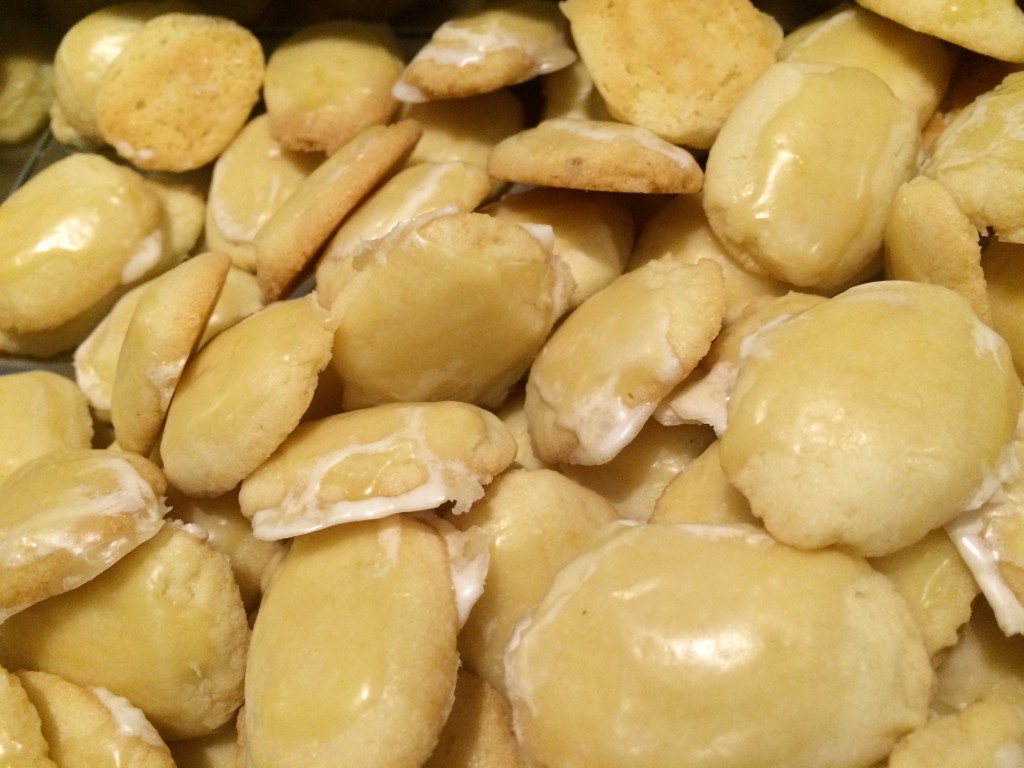 These are Spritzgebäck. Right now I don't know the english word. But Leo suggests spritz biscuits. I don't own a pastry bag, so I used a freezer bag and cut one edge off. Worked just fine.
ingredients
150 g butter or margarine
 200 g flour
1 egg/egg-replacer (I used 1 Tbsp joghurt, 1 Tbsp corn starch, 1 Tbsp soja flour, 2 Tbsp water)
250 g icing sugar
juice and grated peel of 1 lemon
Preheat oven to 175 °C. Mix butter/margarine with the lemon peel and 125 g of the sugar until light and fluffy. Now add the flour.
Pipe this dough on a lined baking sheet, but leave enough space between the cookies, because they will flatten a bit while baking.
Like I wrote above, I used a freezer bag, cut the edge off, about 4mm. That worked really good.
Bake them in the oven on the middle rack for 15 min until golden. Meanwhile prepare the lemon icing with the lemon juice and the rest of the icing sugar.
As soon as the cookies are ready, start icing them with a brush, I "painted" them 2-3 times. Let dry completely before moving them to a cookie jar.